'As Quirky as Kiwi'
Eve Hemming
Exactly three years later and I'm still alive, well and living in New Zealand. (The Maori name is Aotearoa ). Auckland, where I live, is a sprawling city where almost half the entire country's population reside. Auckie's a 'global village' in its own right, with inhabitants from m
any cultural backgrounds calling it 'home'.
This gives one the latitude to express one's own identity, with the full spectrum from conservative & conventional through to more'off the wall'. Anything goes regarding hair length. It can be regular through to dreadlocks and ponytails or bald with a long beard for blokes; and blokes like wearing caps and beanies, too. Women enjoy wearing layers, especially in cold weather and they refer to any new colour range as 'the new black'. Kiwis are also tattoo mad !
Kids, too, are permitted some imaginative latitude. And quite a few junior schools are civvy schools.
The 'pants off the ground' adolescent boys' style does not cut it for this gran!
But some of the fashions are divine. Makes me want to be A SASSY 20 again ! Though I still enjoy my bit of 'mature flair' and love fingerless gloves in the Winter!
NZ is bound by The Treaty of Waitangi,
which makes it unique with a
Bi-cultural society – defined by Maori and everyone else, (referred to as 'The Crown'); the majority being Pakeha (NZ Europeans), Pasifikas (People who hail from the Pacific Islands) or Asian. One soon learns to assimilate Maori words, phrases and customs into one's repertoire. One has a powhiri when inducted into an organisation and meetings commence and end with a karakia or a waita (prayer or song).
I
n the same way that others can't always understand how we South Africans tick; one can't always fathom the Kiwi head space. Kiwis seem to have paradoxical persona's – some seem quite reserved, and others have an outrageous sense of humour. One area where we can all take a leaf from the Kiwi's book is their unprejudiced stance about disability, or anything unusual from the norm.
Kiwis are PC, big -
hearted, generous and compassionate.
There're always exceptions to the rule, but these are the Kiwis I've seen and worked with. This also applies to the education system, where many children with disabilities are accommodated in mainstream schools (Inclusive Education). We can also all take a leaf out of their book about DIY, hard work at the 'coal face', equity and egalitarianism. Women drive buses and operate forklifts and the 'postie' could well be married to a brain surgeon. Also people often refer to their spouse as 'my partner'... which can be pretty confusing pertaining to the gender of the partner.
Ensuring that a country of only 4.5 million functions highly efficiently, every i has to be dotted, every t crossed and every $ accounted for. Kiwis are strict on safety regulations - one can't staple together a parcel, as it could hurt the 'postie's' fingers, and tough blokes wear earmuffs when operating anything from a lawnmower to massive machinery. There is also ZERO tolerance about rule breaking.
The lingo still entertains and baffles me. You 'shout' a mate a coffee and you 'gift' someone. If you're comical, you're called a 'dag'. 'Naff off' is get lost, 'flash' is good and a 'hissy fit' is a tantrum, while 'get off the grass' means stop pulling my leg! If you're happy, you're 'a box of birds', an idiot fast driver is a 'hoon' and anything awesome is 'sweet as'.
And you never say goodbye, just 'see ya later' - even to strangers.
And best not to 'root' for anyone. It has a sexual connotation I discovered the other day.
Kiwi adverts are raunchy and hilarious from 'Novis show us your crack' for a cracked windscreen advert to 'Miss Muffet's revenge' and 'Bugger off' for spider and bug repellant. A company that has a battery charging rescue vehicle is called 'Jump Me' and a notable golf club's advert is 'Come and wack your balls...'
Kiwis love tattoos, motorbikes, wine and beer, extreme cars with immense engines and exhaust pipes, rugby, netball and coffee. There's a 'coffee to go' on every corner.
They're self-confessed coffee gourmets with a vast array to choose from in small to giant soup- bowl sized.
Kiwis also love personalised number plates and it entertains me every day.
One car number plate surprised me - it said
' Hi Jack'.
Kiwis are animal mad. Dogs trail along to every park, beach or
outdoor function, the owner taking a 'poop bag' along to scoop
up any evidence.
Last year they had a state funeral for Mocha,
the amiable dolphin from Gisborne,
who
used to frolic in the ocean with
the locals.
And
recently they
rescued
'Happy Feet'
the
Emperor Penguin,
who has
been operated on and will
be returned to the Antarctic
once he has
fully rehabilitated.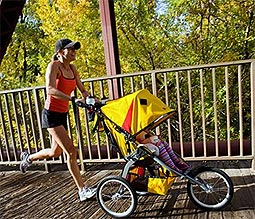 It's astounding the way Kiwis go through winter; some in sandals and T shirts, while I'm donned in jacket and scarf. They're fitness fanatics (Aside from the hefty ones and the smokers). You see parents jogging, pushing their toddlers in pushchairs though the drizzle. Come Summer, Kiwis go even wilder; embracing the elements, swimming, sharing fish and chips on the beach, sailing, and just celebrating a hundred 'crazy as' Kiwi ways.
KIW

I SLANG WORDS






Aussie Australian




jack up

food (from the Maori word for eating)

NZ flightless native bird

please bring a dish of food to share

outdoor toilet built over a hole in ground

small holiday home in Southland

mini supermarket / convenience store

[acronym] Overseas Experience

minor accident, car damage

pavlova, NZ iconic dessert

half heartedly, poorly performed

traditional Maori earth oven

joker, comedian, witty person

utility vehicle, small pickup truck