SA Going to NZ >>>>>>>>>>>>
Linking two beautiful countries !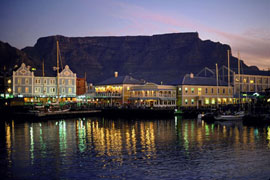 SA GOING TO NZ
www.sagoingtonz.co.nz
This website is an amazing one stop- site that gives you the
about emigrating to New Zealand.
I had a chat to
Nolan Clark
, who created the website in 2006.
For him it was a
hand's on way to learn the ropes before his own emigration
to NZ from Boksburg, SA mid 2008.
This website has a
world map
that shows you where all the members are located.
Nolan
says it's about 50/50 South Africans and New Zealand Saffers. (Look under Forum
and then Member Map.) The site has close to 3000 members and growing.
You can also start your own profile via the website and communicate with other members. There is a chat room
so one can also meet fellow immigrants and wannabes.
I joined the site last week and had several warm welcome emails and someone in a
different NZ town, who is coming to Auckland, contacted me via SA going to NZ,
and she's going to catch up with me over a coffee ! So it's a website that makes one
feel welcomed and supported; a place to meet, greet and share. You start off as a
'newbie' and then graduate to 'senior status'. I like being a newbie :) One's profile
has a map to indicate which vicinity one resides in, as well as a chronological time-
line that shows one's date of arrival to one's current status.
The
temperature chart
gives a daily bulletin for Auckland and Johannesburg -
today it's 15' here and 6' in Johannesburg. Usually it's a lot warmer in SA in the Summer,
but surprisingly enough it is sometimes warmer in Auckland than some SA spots in the
Winter.
For wannawww.sagoingtonz.co.nzbe immigrants it has all the
necessary info. Browse under
MY MOVE
to find any of the following - and more !
About NZ
Immigration Options
Assistance
Checklists
Budget
NZ Maps
Weather...
You can also connect it to a blog.
under
Find
other features include
Car dealers
Currency
Financial Services in SA
Immigration Agents etc.
One can also browse and find info on SA books and music and even about things art lessons.
I won't say anymore as I want you to explore and navigate your way around yourself and
discover the many possibilities that this website has.
Happy browsing !
<<<<<<<<<<<>>>>>>>>>>